Michael Graham Donne, a member of Flambard Lodge No. 6874, and his wife Ruth have been awarded Durham County Council's Chairman's Medal. This award is the highest civic honour the county council can bestow and was awarded for 'outstanding voluntary services to the community'.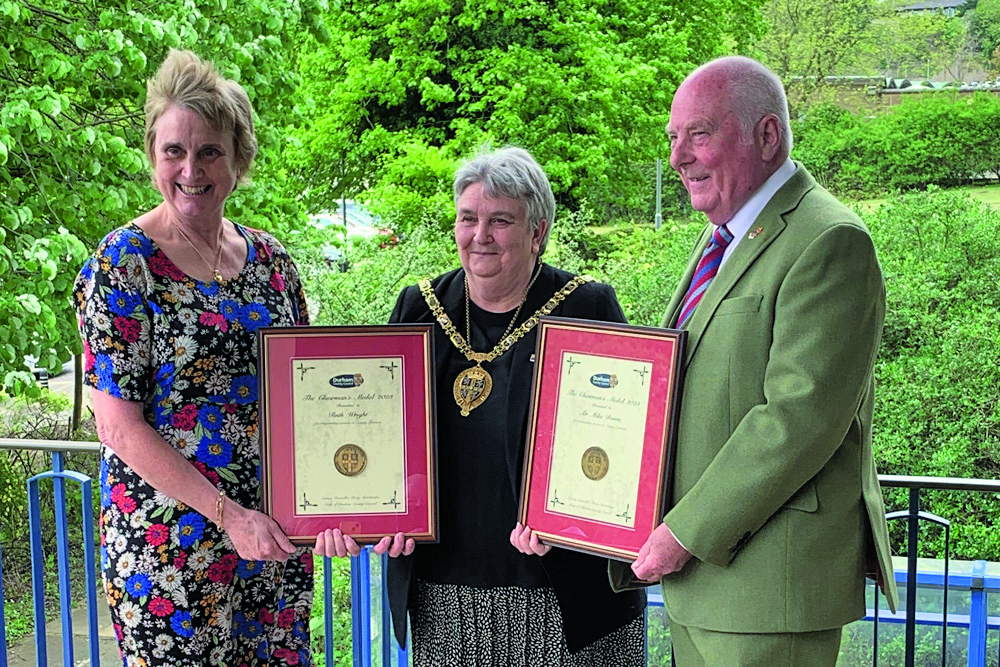 The presentation took place at County Hall in Durham, by the Chair of Durham County Council, Councillor Joan Nicholson. 
Councillor Nicholson's citation read, 
'We are here today to honour the hard work and devotion of Ruth and Mike. They have both dedicated their lives to supporting the armed forces community. Ruth and Mike, you have become a vital lifeline of hope and support for so many, especially those going through challenging circumstances. From pandemics and lockdowns to the cost-of-living crisis, you have offered unwavering support. You ensure that the voices of our most vulnerable are heard and their needs are met. Through your work with the armed forces charity SSAFA, you have helped countless people get back on their feet and regain their self-esteem. You have created a support network that has been described as lifesaving – especially during lockdown. I was moved to hear how you both, along with other volunteers, made sure that those facing isolation and social exclusion felt seen and supported. Your extraordinary efforts serve as an inspiration to us all.