This First Grand Principal's Jewel was made for Albert Edward, Prince of Wales, in 1874 by HT Lamb and Co, London. The 18ct gold jewel follows the official Royal Arch design – an Eastern Crown on a sunburst between compasses, under which are suspended three interlaced triangles. 
In addition, the jewel is surmounted by a Royal Crown of gold and red enamel. Both crowns are decorated with diamonds and pink sapphires, while a larger diamond decorates the hinge of the compasses. The jewel is part of a collection of the Prince of Wales's regalia looked after by the Museum of Freemasonry.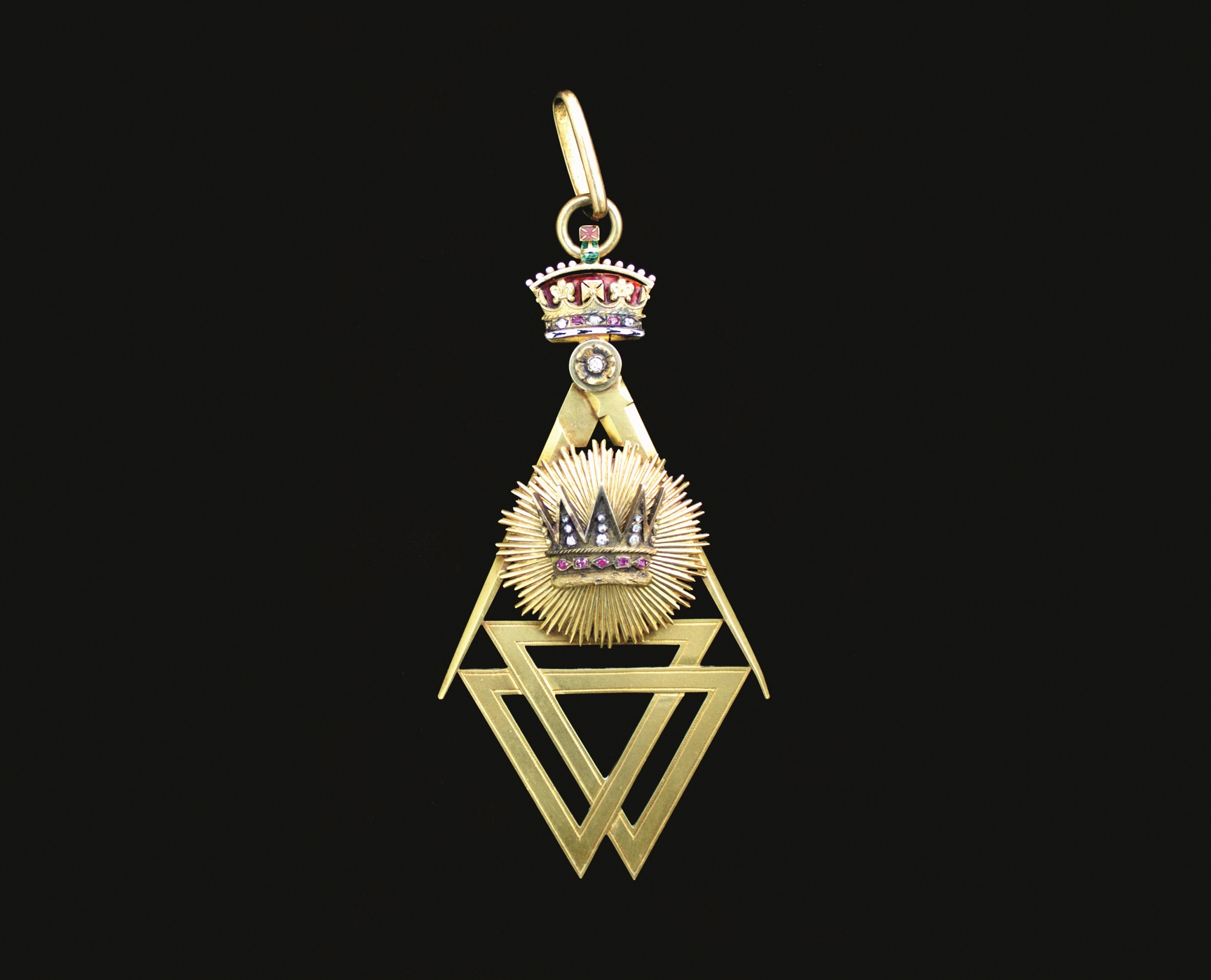 The future Edward VII was installed as First Grand Principal of the Supreme Grand Chapter of England on 5 May 1875 and ruled the Royal Arch until he became King in 1901. Curiously, the Prince was not a member of a Royal Arch Chapter in this country when he was installed as First Grand Principal, but qualified because he was initiated in Sweden in 1868, and was therefore a member of all the degrees of the Swedish Rite, including the Royal Arch. 
No images exist of Albert Edward in full Royal Arch regalia, but there are several photographs of him wearing the jewel with Craft regalia, such as the one below, taken with his son, Albert Victor, in 1886.