The Hampshire & Isle of Wight Air Ambulance (HIOWAA) recently celebrated its 15 years of operation with an Evening of Celebration.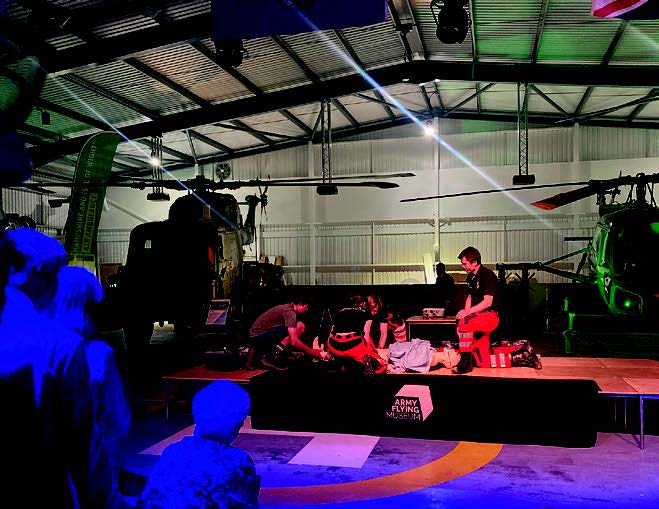 The event marked the success and achievements of the air ambulance service over the past decade and a half, and highlighted the incredible work that the team has been doing to save lives and provide vital emergency medical services to people in the region.
Since entering service in 2007, the HIOWAA has received tens of thousands of pounds in donations from the Provincial Grand Lodge of Hampshire & Isle of Wight members and their Lodges. This has enabled the air ambulance to provide its life-saving services to people across the region, and to expand its operations to reach even more people in need.
During the evening, attendees were treated to a range of demonstrations and presentations showcasing the work of the air ambulance team. One such demonstration showed how the response team deals with a typical emergency, highlighting the incredible skills and expertise required to provide life-saving medical care in high-pressure situations.
Commenting on the event, a spokesperson for the HIOWAA said:
'Thanks for coming along to our Evening of Celebration last night. We are so grateful for all your incredible support. Thank you for helping us to keep flying and saving lives.'
At June's Royal Arch Provincial Convocation, representatives from the air ambulance will formally receive a donation of more than £40,000, which was raised in support of the Provincial Grand Chapter of Hampshire & Isle of Wight Grand Superintendent's charity. This sum is testament to the generosity and support of the local community, and will go a long way in helping the air ambulance continue its important work.