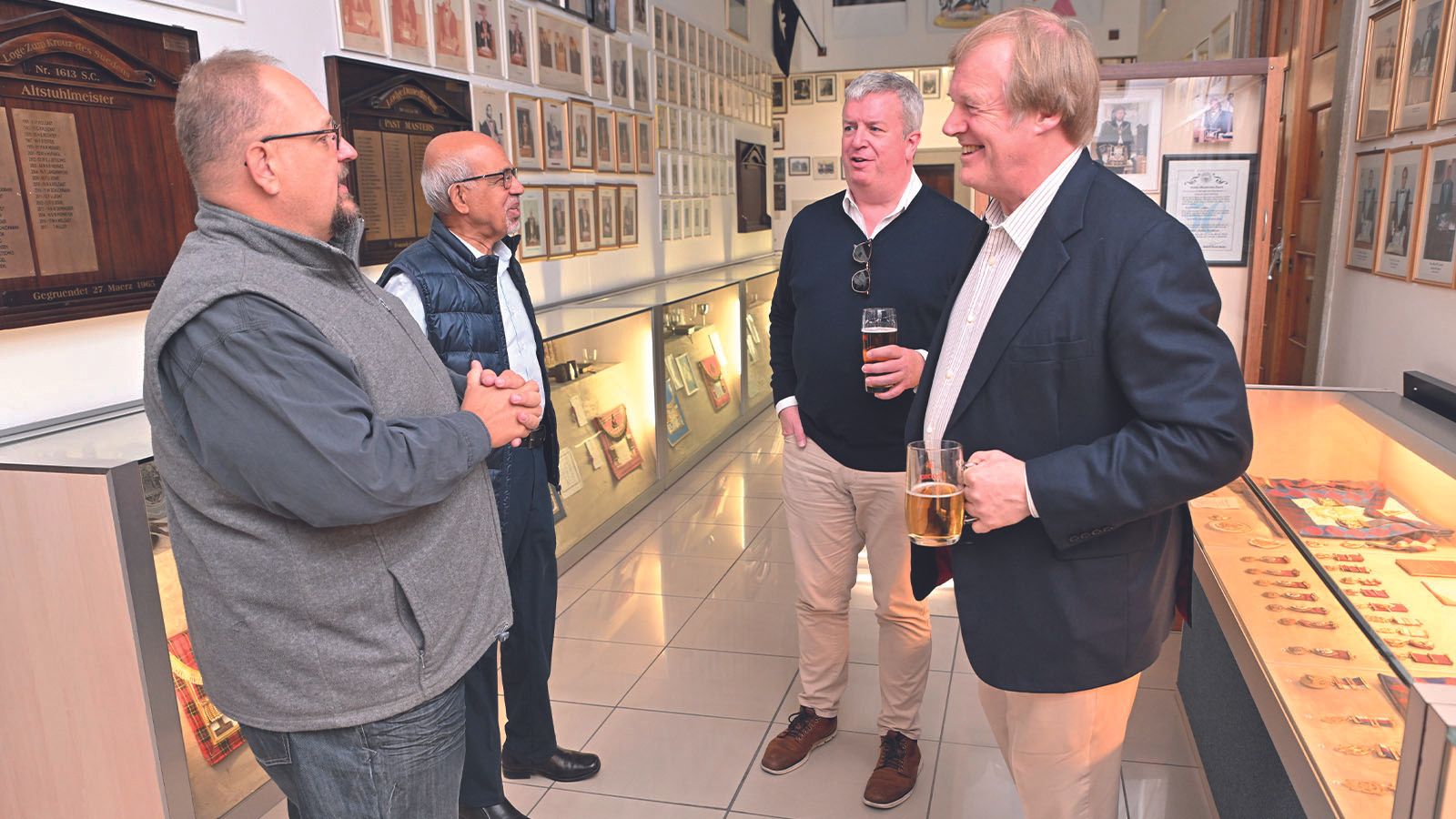 In May, Deputy Grand Master Sir David Hugh Wootton and Deputy Grand Director of Ceremonies Paul Grier visited Namibia. 
The reason for the visit was to conduct the installation of the incoming District Grand Master for the English Constitution in Namibia Gernot Piepmeyer, as the previous District Grand Master Alan Simmonds' term of office had ended. 
The installation weekend was attended by Freemasons from all corners of Namibia, as well as visitors from the English Constitution from Zambia, the Northern Cape, Western Cape and Central Divisions of South Africa. Also in attendance were representatives from the Provincial Grand Lodge of South Africa and a delegation headed by the District Grand Master of the Scottish Constitution in Namibia. 
Members enjoyed a Friday night Braai followed by a meeting with the DistGM and visiting DepGM, the installation and a banquet on Saturday, during which the UGLE delegation presented a donation from the Grand Lodge of England to Multiple Sclerosis Namibia for N$100,000, and had a Sunday lunch before departing. 
There are three Constitutions and their Lodges who meet across Namibia – the English, Scottish and South African. The first Freemasons Lodge opened in Swakopmund in 1908 and conducted its meetings in German. Later, a Lodge opened in Lüderitz and then in Windhoek, falling under the Grand Lodge of Hamburg. 
After World War I, the English and Scottish Constitutions opened Lodges. The South African involvement led to the opening of a South African Constitution Lodge in Grootfontein. There are 10 Lodges in Namibia. Damaraland Lodge No. 4758 was consecrated in 1926, and is looking forward to celebrating 100 years of English Freemasonry in Namibia in 2026.