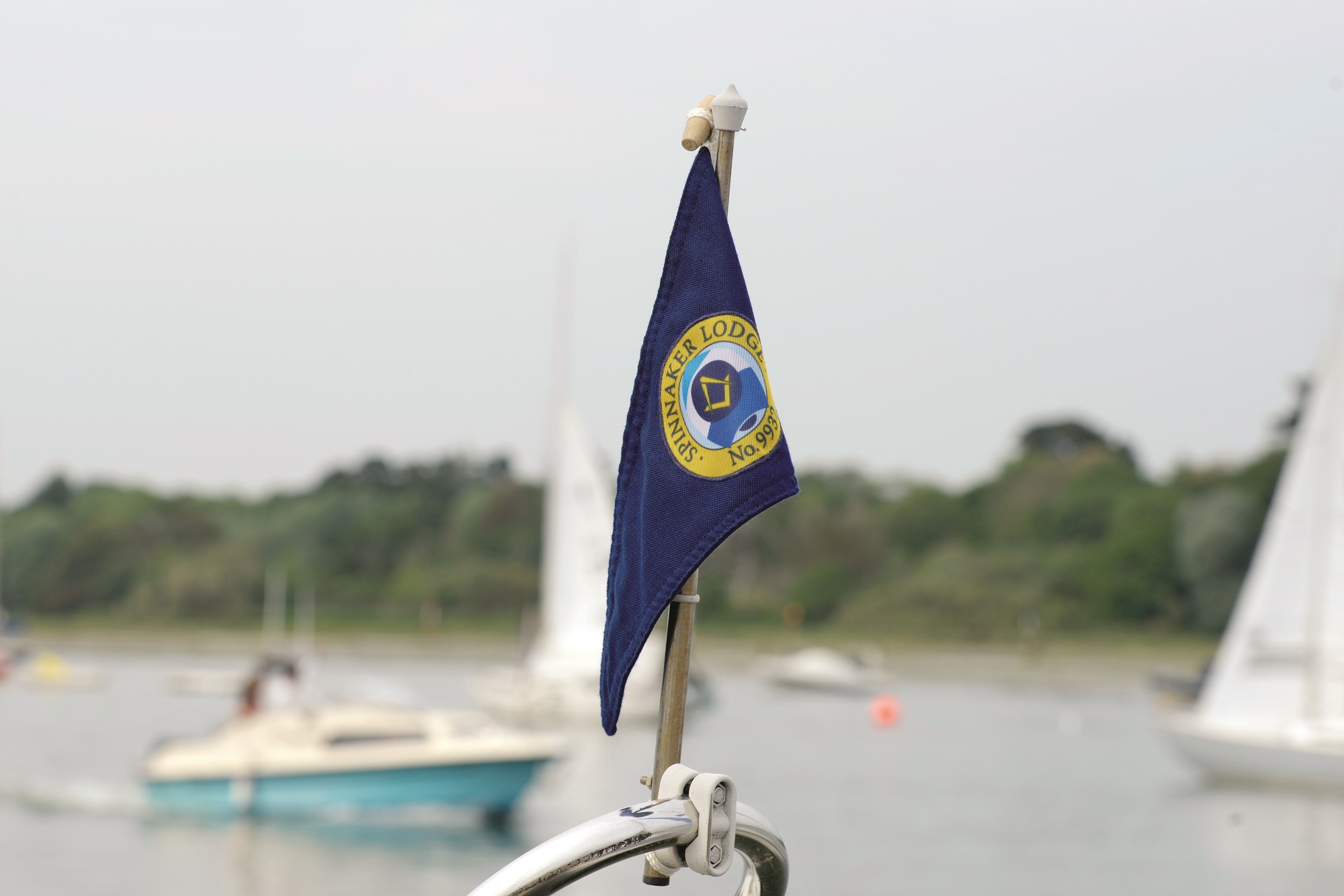 The Province of Hampshire & Isle of Wight supports a strong community of around 8,000 Freemasons meeting in 250 Lodges. It is also home to one of the largest and internationally famous boating communities. 
The Solent – a narrow strait between the Isle of Wight and mainland England – boasts stunning natural scenery, safe anchorages and ideal sailing conditions. It's estimated that more than 20,000 yachts and motorboats regularly use the area for recreation.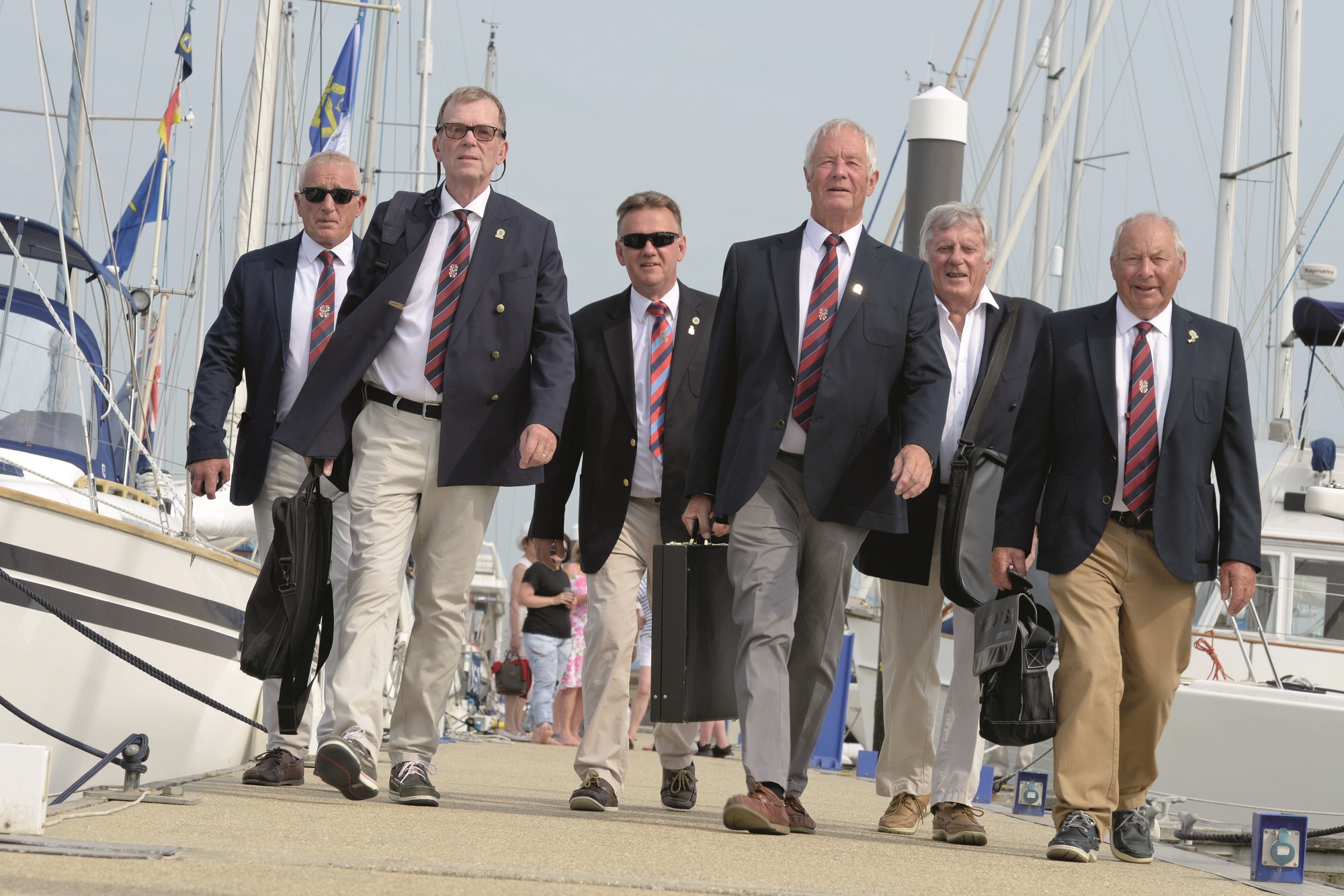 In 2016, a group of local Freemasons decided to combine their love of sailing and boats with their interest in Freemasonry to form the specialist Spinnaker Lodge No. 9932. The aim was to take Freemasonry out to the sailing community by holding three summer meetings in Masonic centres close to the marinas. Friends and partners of Lodge members were invited along for a post-meeting dinner at one of the local yacht clubs. 
Over the years, the Spinnaker wives and girlfriends, or 'SWAGS' as they are affectionately known, have become firm friends. They have their own WhatsApp group and hold an annual SWAGS dinner on the night of the Lodge Installation meeting in November. 
The summer meetings are weekend affairs where many of the 28 boats owned by Lodge members arrive at the designated marina on a Friday afternoon, Lodge burgees and Masonic flags aloft, ready to meet informally for a drink and bite to eat in the evening.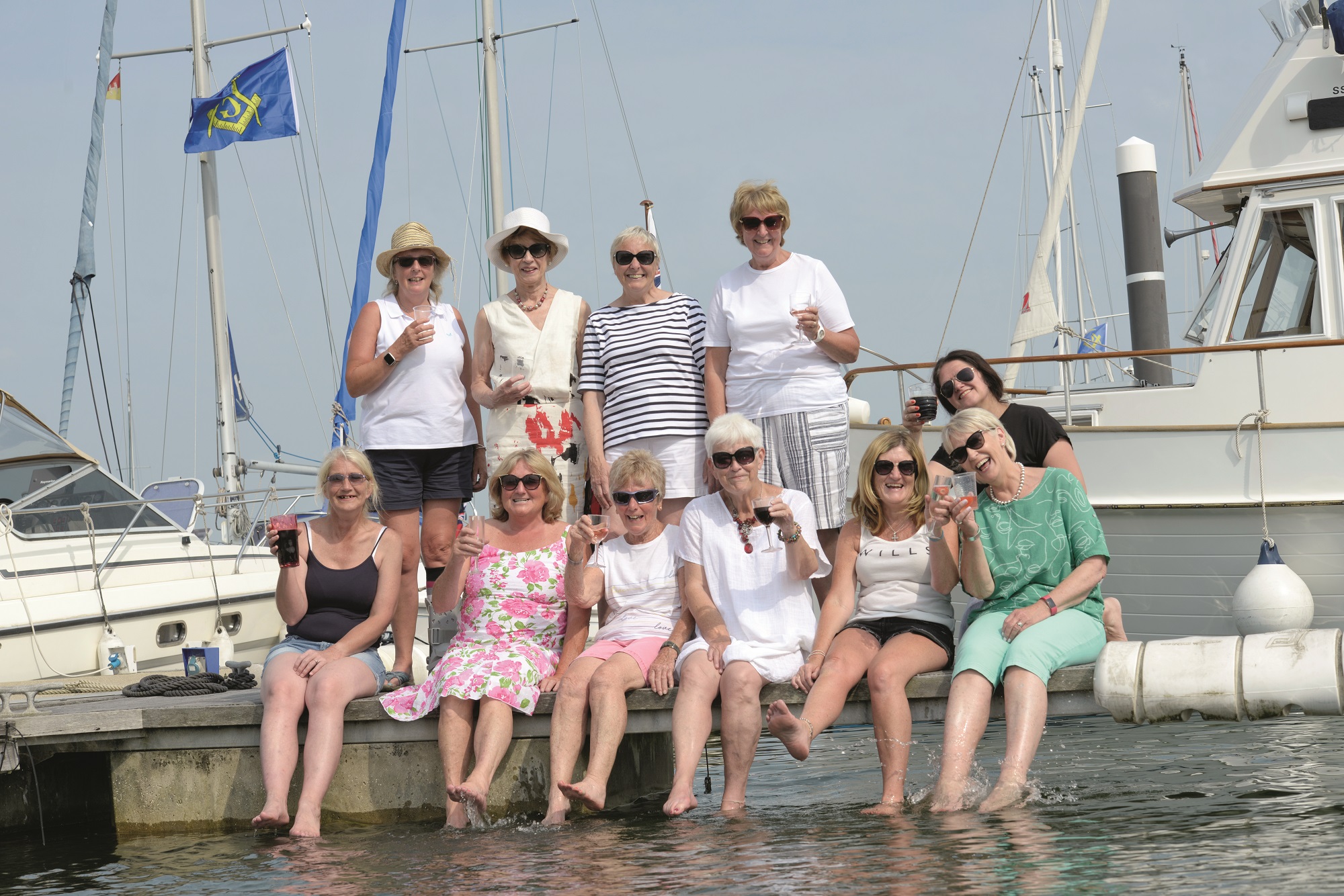 A pontoon party is usually held between the boats on Saturday afternoon, after which the members change into the Lodge dress code of blazer, chinos and deck shoes and make their way to the local Masonic centre for their Lodge meeting. The meetings themselves continue the nautical theme, with the three gavels being substituted by a belaying pin, a deadeye and a serving mallet – all items retrieved from classic sailing yachts – and the Lodge burgee flying on the Senior Warden's pedestal. 
Afterwards, dining is less formal than at a normal Masonic meeting and regularly includes a short talk by a member or invited guest on a subject of nautical interest. In the past, these have featured a slideshow of a member's sailing trip to Norway, personal experiences of the disastrous 1979 Fastnet Race and presentations by local sailing charities that the Lodge supports. 
The evening traditionally ends with a rendition of 'What shall we do with a drunken sailor' before retiring to the boats for a nightcap and an early sail home the following morning. 
In the words of the Primus Master, Frank Milner, 
'It is important to us that the Lodge remains true to its purpose, develops its own traditions and points of difference and presents a contemporary and attractive image to the local sailing community - all of which are surely being achieved given that the Lodge continues to grow in strength and popularity.'