Rajinder Tumber MBE of Covenham Lodge, No. 4212 organised a charity gala black-tie ball in November to raise vital funds for their ongoing work with the Spencer's Legacy: Nobody Left Behind campaign.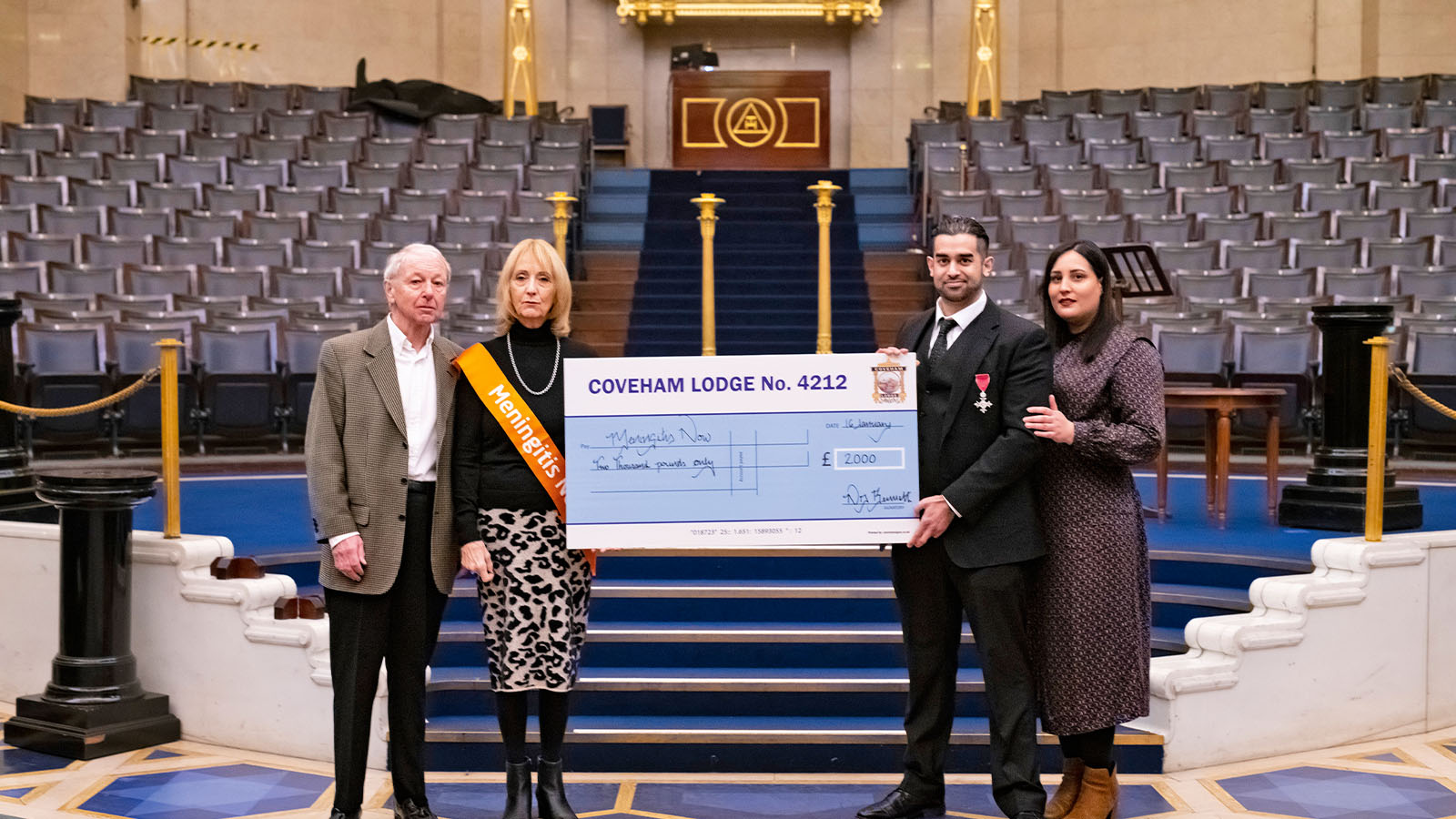 Founder Steve Dayman and his wife Gloria were among the guests at the event to mark the 40th anniversary of their son Spencer's death from meningitis and the start of the meningitis movement in the UK. 
The charity aims to raise £320,000 to fund research into a new vaccine and is already halfway to reaching that target. Rajinder himself contracted meningitis 12 years ago at the age of 27, so knows only too well the devastating effects of the disease.
'In my fight against meningitis in 2010, wisdom taught me that charitable endeavour forms life's keystone. This keystone needs support and what better support than Freemasonry's three core principles: Brotherly Love, Relief and Truth. I wanted my year as Worshipful Master to truly embody these principles. With the Coveham Charity Gala, I brought this embodiment to fruition. As a result, peoples' lives are being saved.'