Parents of pre-school-age children in need of additional help following the pandemic will receive support from the Coast and Vale Community Action (CaVCA) thanks to a grant from Yorkshire, North and East Ridings Freemasons.

The £30,000 grant will support CaVCA's 'We Are Family' project, which will provide enhanced care and support to parents of preschool age children who need extra support in preparing their children for early years and school settings. Many of our parents have identified challenges accessing services post-pandemic and are struggling to know when and where additional help is required. The programme will provide one-to-one support in a safe and supportive environment to help parents access the right specialist support and understand that asking for help is a positive thing and not a reflection of their parenting abilities.

The funding will make a significant difference in the lives of families by providing personalised support for families who are struggling to navigate the various specialist services available to them and helping to 'normalise' asking for help.

Additionally, CaVCA's existing family provision in the local communities will raise awareness of some of the challenges faced by families post-pandemic in terms of isolation, access to services, and knowing when to ask for help among professionals like teachers, health visitors, and social workers.

CaVCA's recent research (March 2023) into 'post-pandemic life and the cost-of-living-crisis' showed that 33 per cent of local parents were concerned about their child's emotional development, with significant fears over separation anxiety when entering formal settings; almost 42 per cent of parents reported health concerns about their children; a shocking 61 per cent of parents hold concerns about their child's speech and language development; and over 60 per cent said they were concerned about the rising cost of food and heating. While support is available for families, there are persistent barriers to accessing that help, and 'We Are Family' will help to remove those barriers by providing handholding and guidance in navigating the systems in place to provide that support.

This project empowers CaVCA to amplify its mission of helping communities to thrive because people and places matter by ensuring that fewer families will experience isolation and anxiety, creating and maintaining networks of support, and fostering a greater sense of belonging and connection.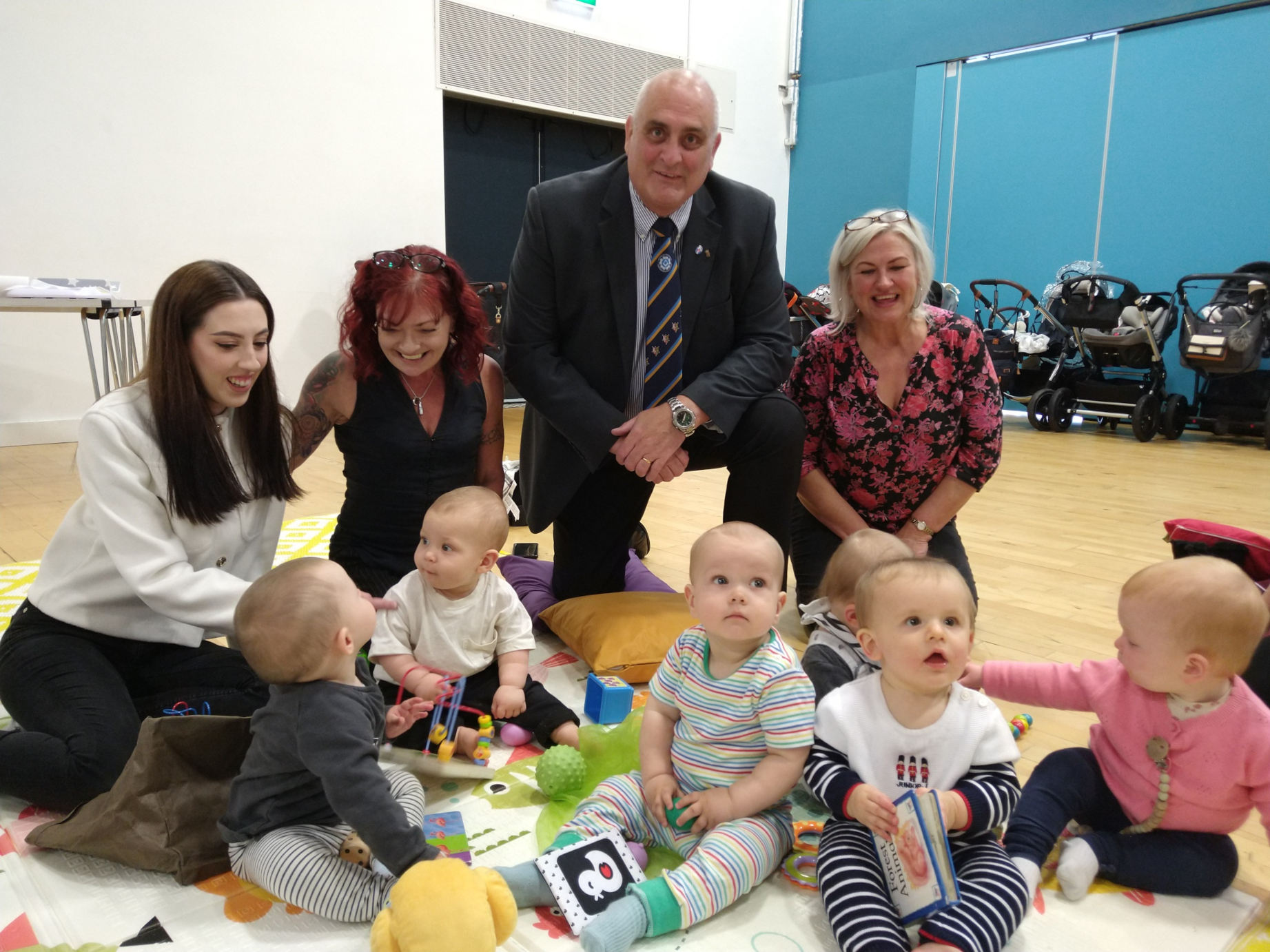 The grant from Yorkshire, North and East Ridings Freemasons comes through the Masonic Charitable Foundation, funded by Freemasons, their families and friends from across England and Wales.
CaVCA CEO, Mel Bonney, said:

"We're very grateful to Yorkshire, North and East Riding Freemasons for their generous grant which will help us to provide the best start in life for families in Scarborough and Ryedale. Being a parent of pre-school age children can be a challenging time, and the availability of trusted support in the heart of our communities can and does make a huge difference to parents' confidence."
Martin Eggermont from Yorkshire, North and East Ridings Freemasons, said:

"I'm really pleased we've been able to help CaVCA with their vital project. Following the pandemic many parents are struggling with finding suitable additional help for their children. It's hugely important for the families and for society in general that this essential support is provided."