Martin Ward, a 65-year-old from Allestree, Derby and member of Lodge of St. John 8070 has become one of the oldest people in the UK and Ireland to complete 100 marathons!
Ten years ago, 15 stone Martin was overweight, out of shape, and never exercised. Martin described himself as a former 'couch potato' who was told by doctors that he would never be able to run a marathon. But Martin didn't listen and started training, and eventually became one of the best marathon runners in the UK.
After a cancer scare inspired him to change his life, Martin started running. He started slowly, walking, then jogging between lampposts, and eventually started running longer distances, finally completing his first marathon in 2015.
Since then, Martin has completed a staggering 99 more marathons, including the London and Edinburgh Marathons. Martin has also won several ultra-marathons, including the Enigma Deja Vu marathon and the World Cup Ultra Marathon - making him the oldest person to win 2 Ultra Marathons in 3 days, both in extreme ice conditions and -5 degrees in December 2022.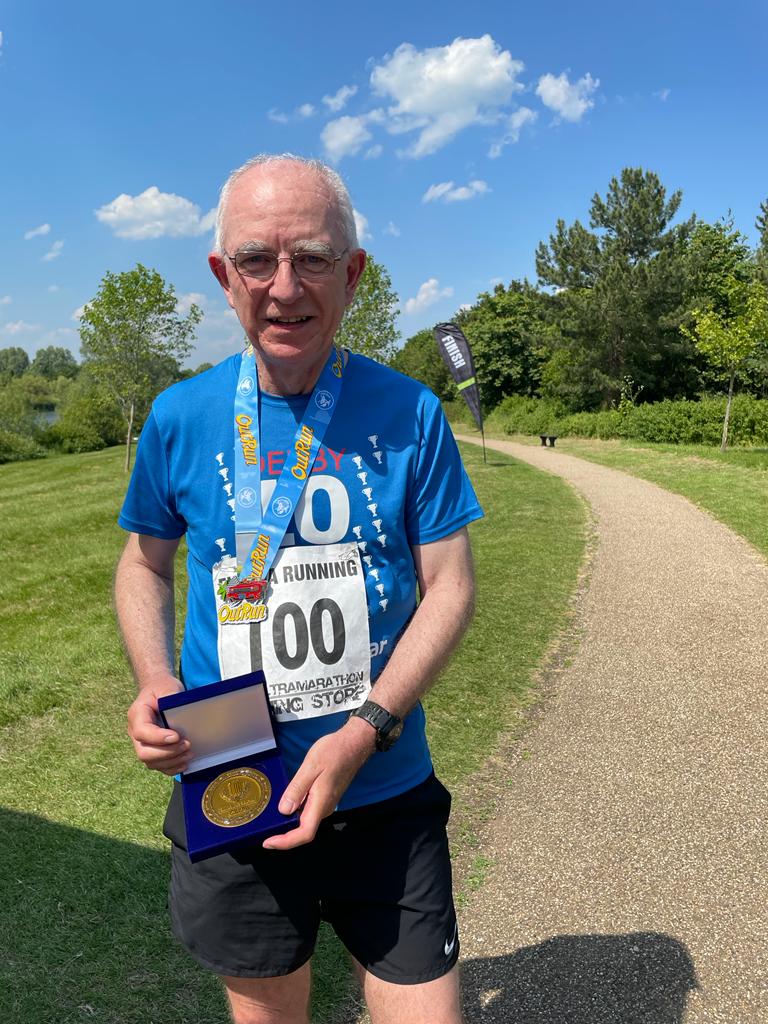 Martin is an inspiration to people of all ages and is a living example of what can be accomplished through hard work, dedication, and determination. He is also a great ambassador for older people, and is determined to show the world that age is no barrier to athletic achievement.
When asked about his secret to success, Martin said: 'It's just sheer bloody-mindedness and absolute determination.'
He commented he believes age is just a number and anyone can achieve anything they set their mind to, if they are willing to work hard and never give up.
Martin offered the following advice to anyone who is wishing to start running to gain greater fitness.
He said: 'Start by walking. Never do anything which is likely to put yourself off running like doing too much, too soon. A simple start would be to walk from your home to the first lamp post you come to then gently jog to the next, walk to the next, jog to the next and repeat. 
'After a few times over a week or so, gently jog for a comfortable distance and build up over weeks to either doing a couch to 5K with a local running club or try a ParkRun, which incorporates ParkWalk. ParkRun can be walked and everyone is made welcome, just download a barcode to take part in this wonderful free event each Saturday morning.'
Martin keeps himself 'marathon fit' by undertaking light training runs daily, but if a period elapses between races he will run about 50 miles per week, plus attending gym/Karate workouts. Martin's idea of a pleasurable run is to put on his trainers and take a 10-mile run somewhere scenic.
Last year, when son Richard completed his own challenge of running 52 marathons in 52 weeks, Martin decided to join in where he could - and completed 35 himself over the year. The 100th came on Saturday, June 10, at Caldecotte Lake in Milton Keynes.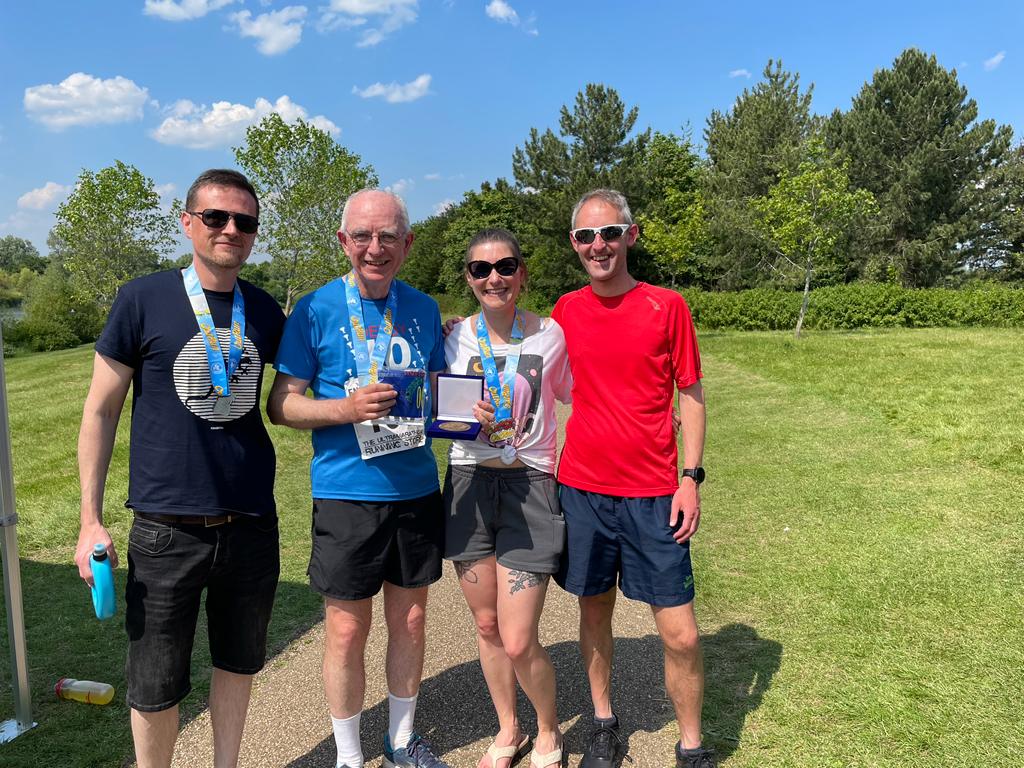 Despite the baking heat, Martin knew he had to complete it for the Padley group charity (a homelessness and poverty prevention charity based in Derby) he was raising money for. The medal at the end, which Martin describes as 'one of the most coveted in distance running',  didn't go amiss either.
His century puts him into an elite category. The 100 Marathon Club recognises only around 500 people in the UK & Ireland, which have a total combined population of around 72 million, to have mastered the feat.
When asked about his proudest achievement Martin said: "I am most proud to show others that they can still be successful and active in their later years. People say that at a certain age you can no longer compete in sport or no longer win a race. Well, I've smashed that glass ceiling. You're told you're too old to do this and that you can't.  Well, you can!"
Martin is an inspiration to us all. He is proof that it is never too late to start something new, and that you can achieve anything if you set your mind to it. So, what's stopping you? Lace up your trainers and let's get running!