In a fabulous event that showcases camaraderie and charitable efforts, Freemasons and their friends came together on Saturday, September 30th, for an exquisite Dining with Distinction evening aboard the East Lancs Railway. The purpose of this gathering was to support the East Lancashire 2026 Festival.
The rendezvous point for this remarkable journey was Bury Station, where Freemasons and their companions gathered for a pre-departure chat and a refreshing drink. Warm greetings punctuated this convivial atmosphere from scores of brethren and their friends and family. Behind them, an awe-inspiring sight awaited – a train comprising four immaculately restored Pullman carriages reminiscent of the iconic Orient Express.
As the station clock's hands inched towards 7:30 PM, guests mingled on the plush, crimson carpets leading to the carriages. The air was abuzz with excitement as they consulted and shared seating plans. Freemasons and their loved ones helped one another board the train, where plush, luxurious seats awaited. On the tables, a welcoming glass of sparkling wine was set to set the tone for the journey.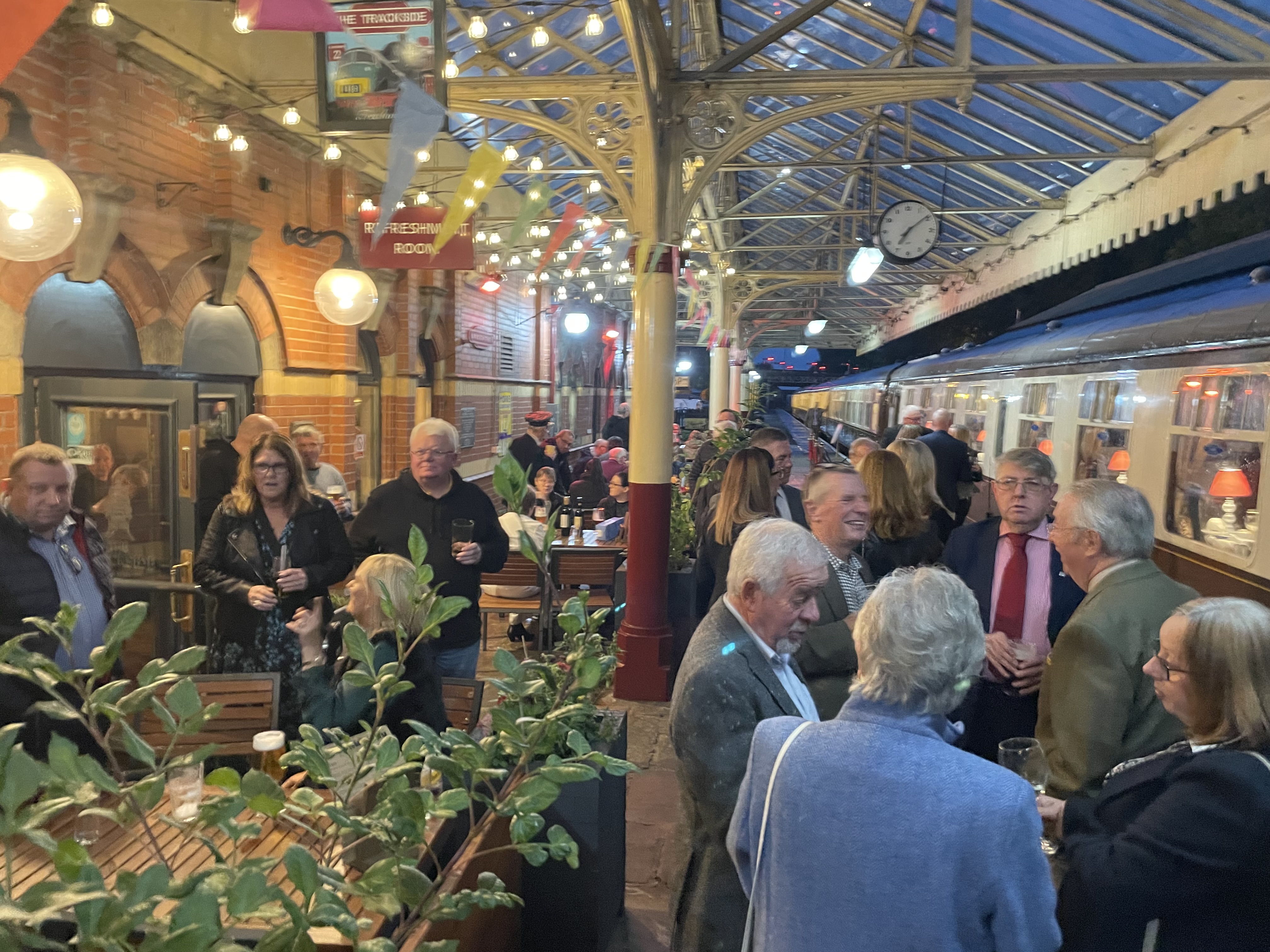 Once all embarked on a scenic voyage from Bury to Rawtenstall and then back to Heywood. All on board were treated to a sumptuous five-course meal served in the opulent surroundings of beautifully restored first-class Pullman coaches.
It was a joyous occasion to share the company of brethren, family and friends. The charitable aspect was not forgotten, as the event raised over £1,000 for the East Lancashire 2026 Festival.